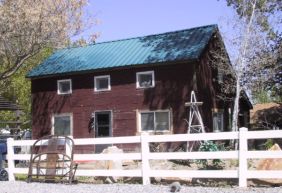 Home of Henry Freeman Cook, Cedar Fort, Utah
Our Cook Family
This site is dedicated to the families (descendants and ancestors) of Henry Freeman Cook and two wives (Sophronia Strobridge and Julia Ann Bercier/Rocker). Each wife had ten children and fifteen survived to have posterity.
Those who descend from a daughter of Julia Ann (Ada Cook who married Marvin Lyman Cook) also are pursuing his ancestors and descendants. His grandfather was Henry Lyman Cook (a contemporary of Henry Freeman Cook).
The information on this site is the compilation of the work of about two dozen genealogists and family historians, who kindly contributed their work, including genealogies, photos, headstone pictures, personal histories and much more. We hope you enjoy the site!